it's candle season!
Though for us, candle season is year-round. Shop our luxury candle collection including our limited edition December Sky Candle (shown above).
stay cozy all winter long
Hemp bedding keeps you warm while still being breathable - no night sweats here!
keep your skin happy & hydrated
Our nourishing Golden Hemp Face Oil will be your best friend during these dry winter months
Self-care is extra important during these busy holiday months...
The perfect stocking stuffer: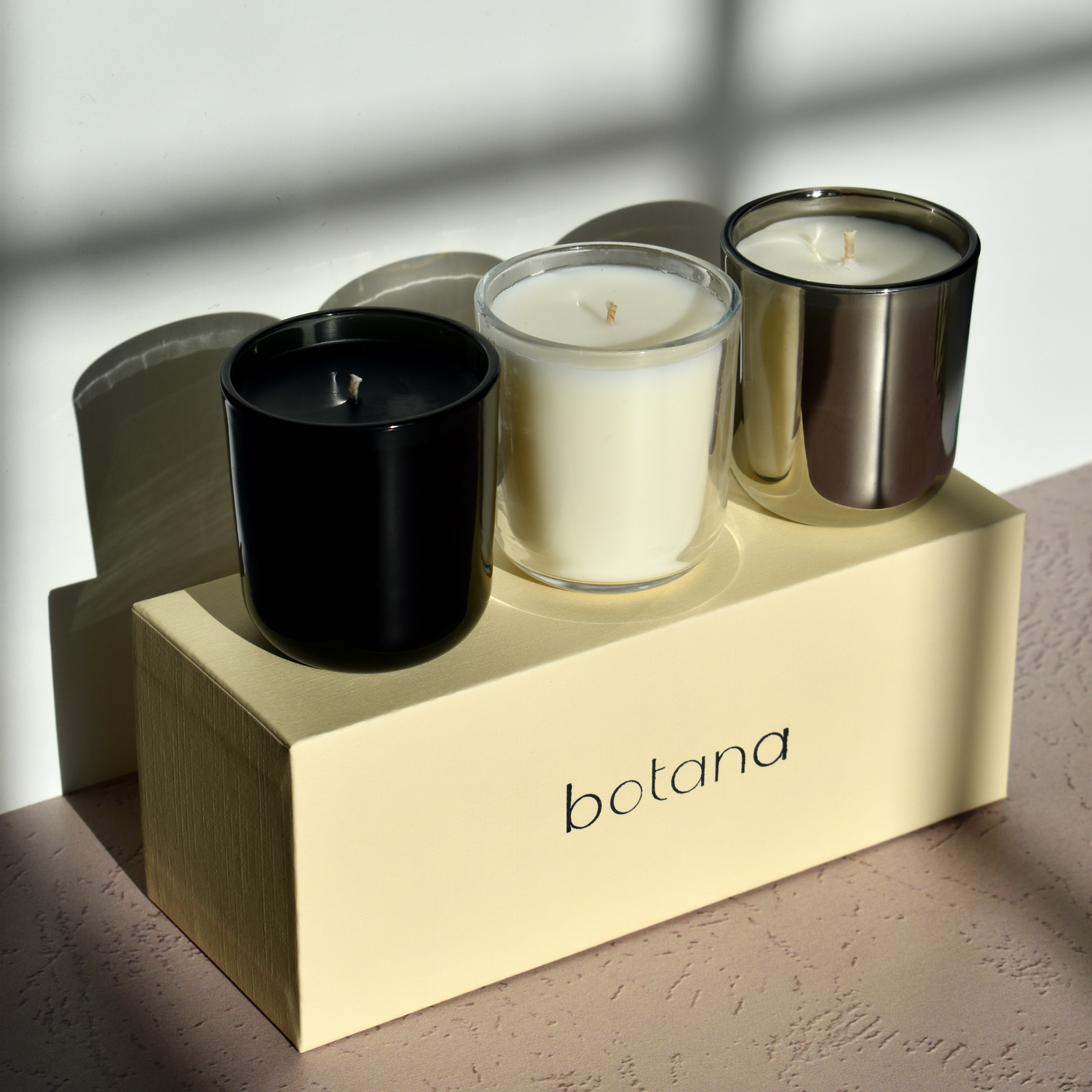 Mini Candle Set
Experience three of our most luxurious fragrances
Shop Now
1. Sustainable

2. Antibacterial & antimicrobial

3. Hypoallergenic

4. Thermoregulating
When compared to cotton, hemp uses less water and less land and produces 3x more fiber per acre. It doesn't use pesticides, insecticides, or fertilizers, and where cotton harms and deteriorates the soil, hemp detoxifies and enriches it.
Hemp is naturally resistant to pests, mold, and odor. Sleep peacefully knowing you're cuddled in clean and natural sheets.
Perfect for those with sensitive and irritation-prone skin.
Hemp fabric will keep you cool when warm and warm when cool so you will always be sleeping at the perfect temperature. Plus its breathable, cooling, and moisture-wicking.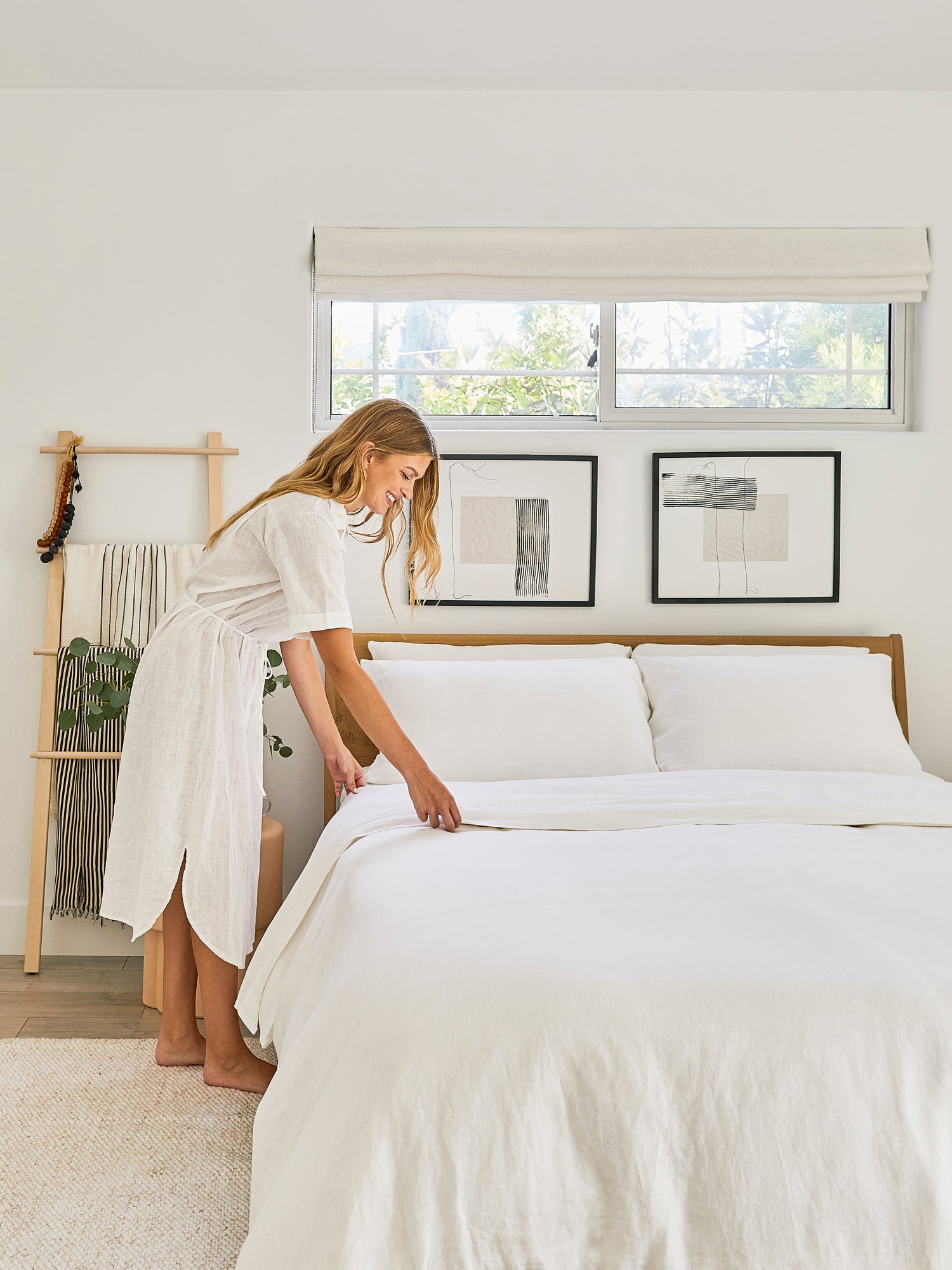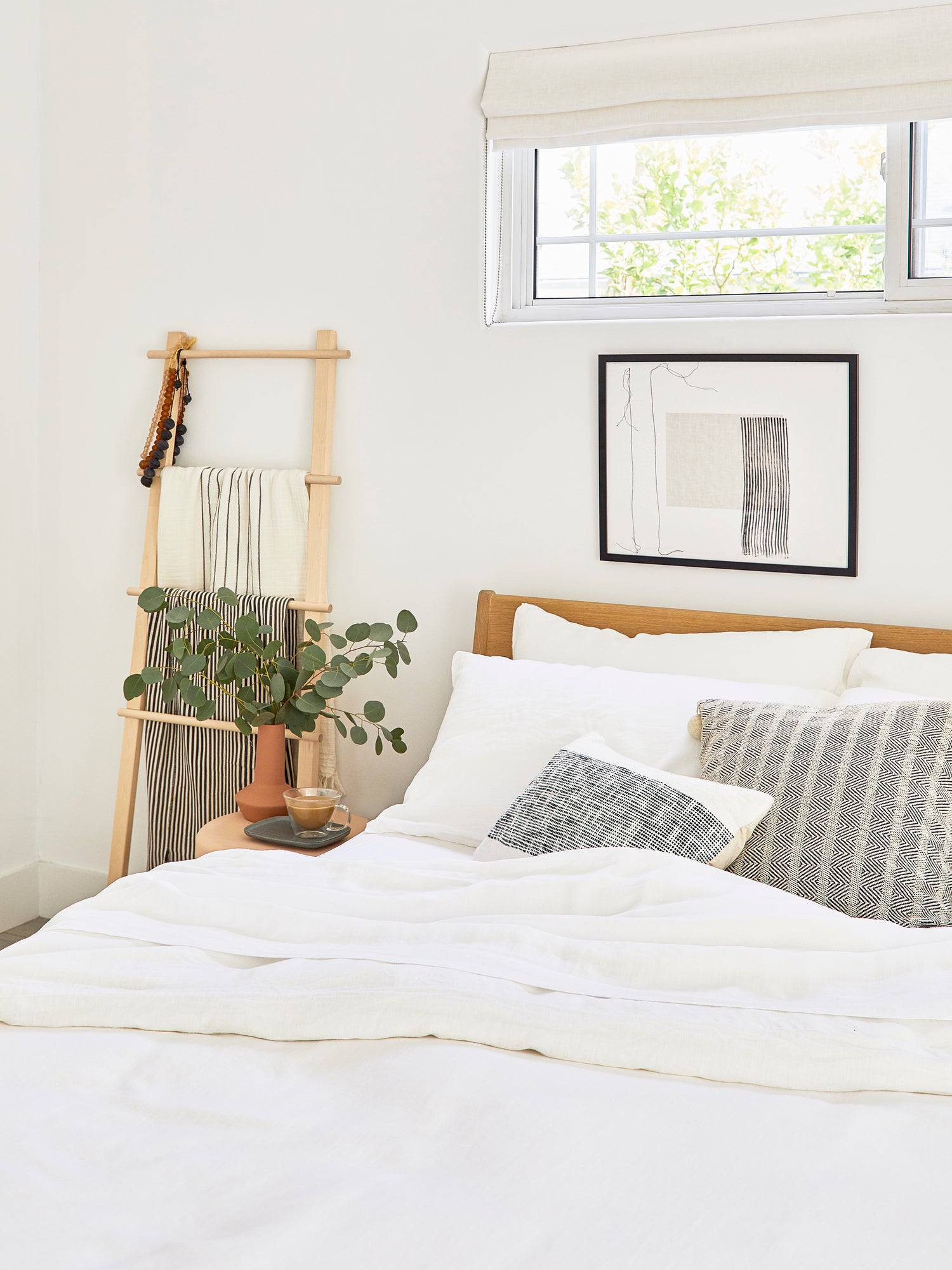 Botana's Happy Sleepers
I have tried other luxury bedding brands - Brooklinen, Parachute, etc. - and Botana is absolutely second to none! They are soft, keep me cool all night and have quickly become my go-to sheets. Absolutely give them a try! Plus, the packaging and care instructions are lovely.

Annie R.

Hands down best sleeping experience of my life. I've never been so comfortable.

Edward

I use to sweat all night long and wake up constantly. These sheets keep me cool thru the night and I can sleep a good 6 hours without waking up!! Thank you!!

Barbara H.

Seriously love this bedding. Will definitely be buying another set whenever I may need a new one.

Will C.

I'm loving my new Botana sheets! They are soooo cozy (even before washing). Awesome quality and very cute packaging. Scoping out a set for the guest room already :)

Kirsten H.
We're named the 'Best Hemp Sheets' by Architectural Digest for a reason
Also seen in:


Brooke Henderson, Founder & CEO
My Story
I had never considered starting my own company and I had no experience in textiles or home goods, but as I dug in, I felt a new spark. I quickly learned that hemp's sustainability profile is the envy of all other textiles so I got to thinking, researching and planning. Eventually it hit me - "What about bedding?"
But I knew people weren't going to sacrifice comfort just for sustainability's sake, so I set out to make the most comfortable bedding our customers have ever owned - it just happens to be made from 100% hemp.
Learn More
Sustainable goods for your home and self

Free domestic shipping & returns on all orders

All our bedding is shipped in reusable hemp tote bags